We want to make self-care as easy and fun as possible for everyone. Our products are made with sustainable natural ingredients, and packaged with love!
Shop Now
Limited Edition - Ocean Glass Soap
Refreshing rosemary, fresh garden herbs, and zesty mint paired with fresh floral, citrus, muguet and jasmine. Heart notes of hyacinth, rose, carnation and narcissus. A light musk at the base of the fragrance. 
Shop Here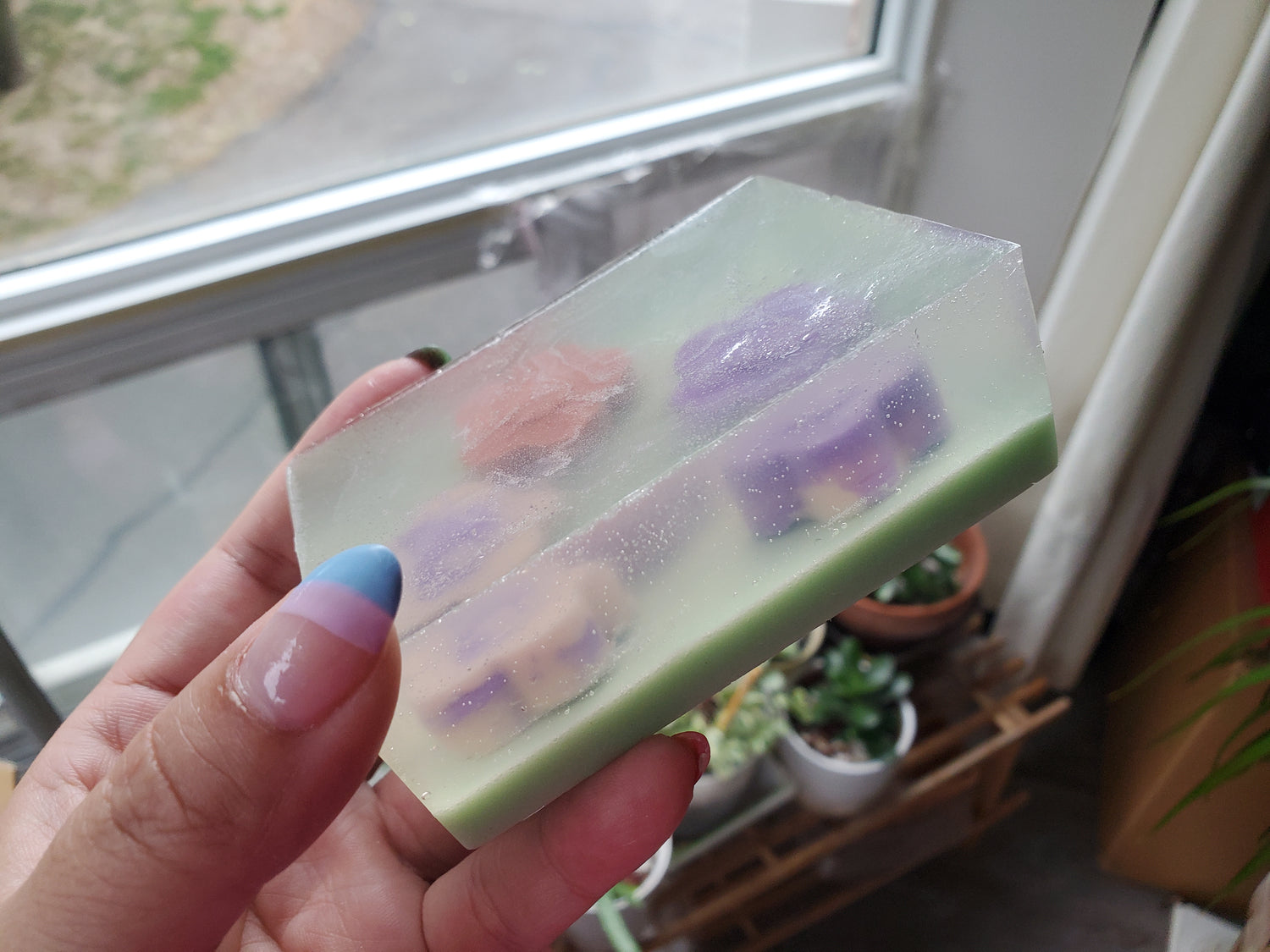 Limited Edition - Flower Garden Soap
Experience the epitome of luxury with our Flower Garden Shea Butter and Glycerin Soap scented with the captivating fragrance of Japanese Cherry Blossom. This exquisite scent combines top notes of Asian pears, rose, mimosa petals, and Fuji apples, while seductive jasmine and peony accentuate the floral bouquet. Finally, a base of vanilla, musk, and creamy sandalwood adds a perfect finishing touch to this enchanting fragrance.
Shop Here
Introducing: KALA
Say hello to KALA, as a new vendor for digital art prints and stickers! Her work has been influenced by European cartoons from the early 1900s that she watched growing up like Krecik, Koziołek Matołek, Wilk i Zajac and more. Later on, she was introduced to the world of anime and manga which shaped the semi graphic style of her artwork and her interest in character design and illustrated books. She creates her illustrations using either digital or traditional medium like acryla-gouache. She and I are childhood friends and we recently reconnected over our love for art! She has always been a huge inspiration to me and I am happy to share her products with you.
Shop Art
Let customers speak for us