Cabin Fever Large Soy Candle
We currently have 5 in stock.
Regular price

Sale price

$19.99 CAD

Unit price

per
Cabin Fever - 300g in a 10.6 oz glass
As winter embarks us on a new journey, take a trip to the cabin in the woods for some cozy shelter. Remember to light up the logs in the fireplace to stay warm.
Notes: Winter Air, Sweet Amber, Mandarin Leaf, White Cedar, Raw Cinnamon, Rich Cardamom, Nutmeg Shavings, Sandalwood, Cashmere Vanilla.

Soy candles are made from vegetable oil (extracted from soybeans), whereas paraffin candles are made from the byproduct of petroleum oil. It burns about 50% longer and cleaner than regular candles, so it lasts long and don't produce much black soot the way paraffin candles do. 

These candles contain soy wax of a net weight of 300g in a 10.6 oz glass. Burn time is ~40-50 hours. It is recommended that you trim the wax to 1/4" every time you light it. Please also ensure that the first time you light the candle, that you allow it to have a full melt pool (liquid wax covering the whole top). 
Our candles are also: 
Cruelty-free
Vegan
Paraben-Free
Phthalate-Free
DISCLAIMERS:
- Never leave a burning candle unattended and keep lit candles out of the reach of children and pets
- When you first light your candle, let the wax to pool all the way to the outer edges of the container. This is called a melt pool. Allowing a full melt pool guarantees an even burn
- Always burn candles on stable and heat-resistant surfaces
- Do not burn in a draft. Wind may provide more oxygen to a flame which may cause a hotter, uneven burn
- This scent is not vanillin-free
Share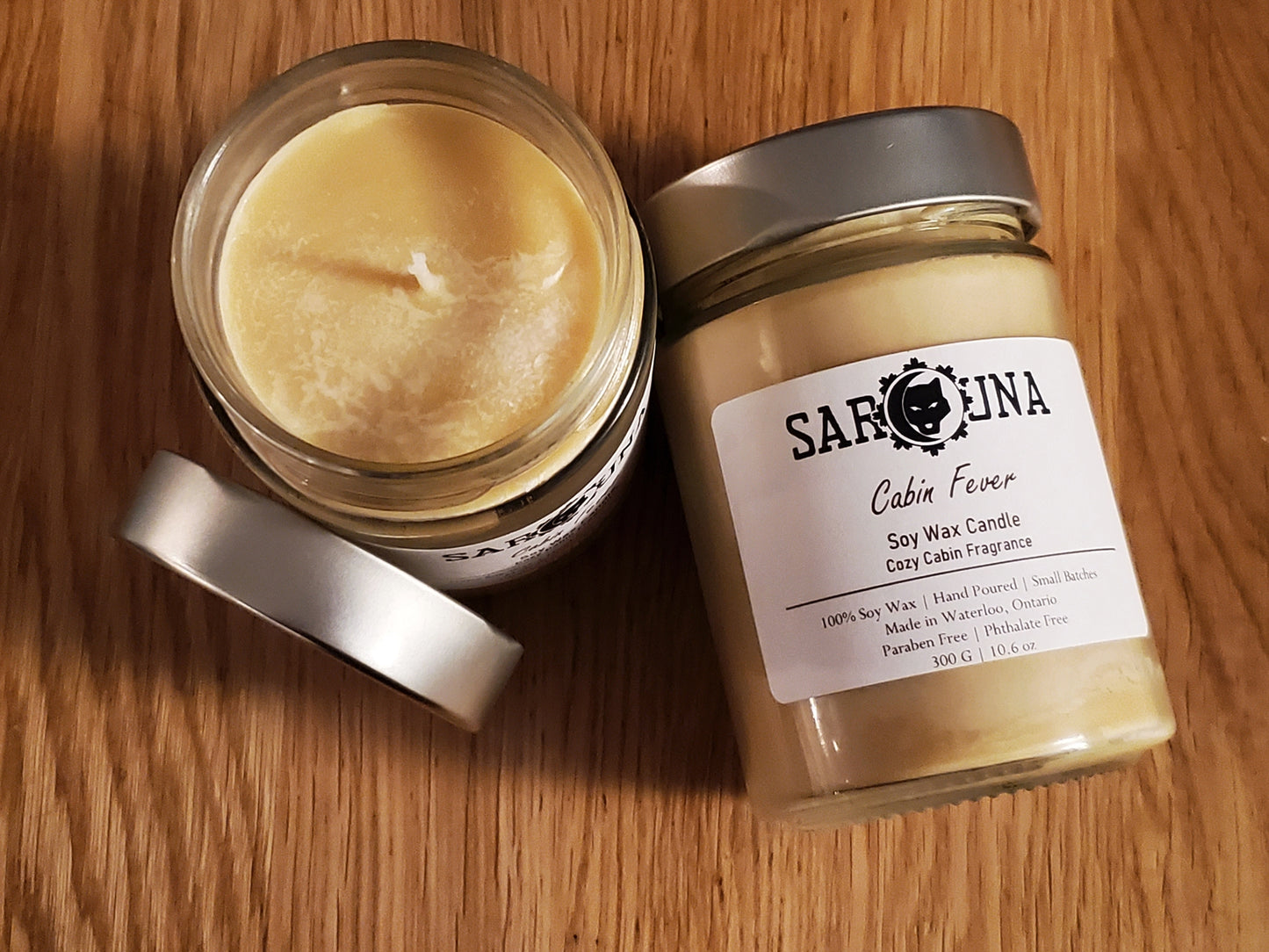 Nice smell
It's nice but I would of loved for it to smell fireplace more