Get Baked Wax Melts
We currently have 4 in stock.
Regular price

Sale price

$6.99 CAD

Unit price

per
Get Baked - 80g in a 2.8oz container
There's nothing like a freshly-baked loaf of sourdough bread. The smell of it wafting through the house is enough to make your mouth water. And when you finally take that first bite, the crust is so crisp it practically shatters in your mouth.

Soy wax melts are made from vegetable oil (extracted from soybeans). It burns about 50% longer and cleaner than paraffin melts. To use, pop it out of the plastic container and break them into pieces. Place one or two cubes in your wax warmer. When swapping melts from your wax warmer, use cotton balls to soak up remaining wax or pop the warmer into the freezer for easier wax removal. 
Our wax melts are also: 
Cruelty-free
Vegan
Paraben-Free
Phthalate-Free
DISCLAIMERS:
- Never leave wax warmers unattended and keep it out of the reach of children and pets
- Always melt wax melts on stable and heat-resistant surfaces
- Do not burn in a draft. Wind may provide more oxygen to a flame which may cause a hotter, uneven burn
Please note that melt containers are recyclable plastic! 

Share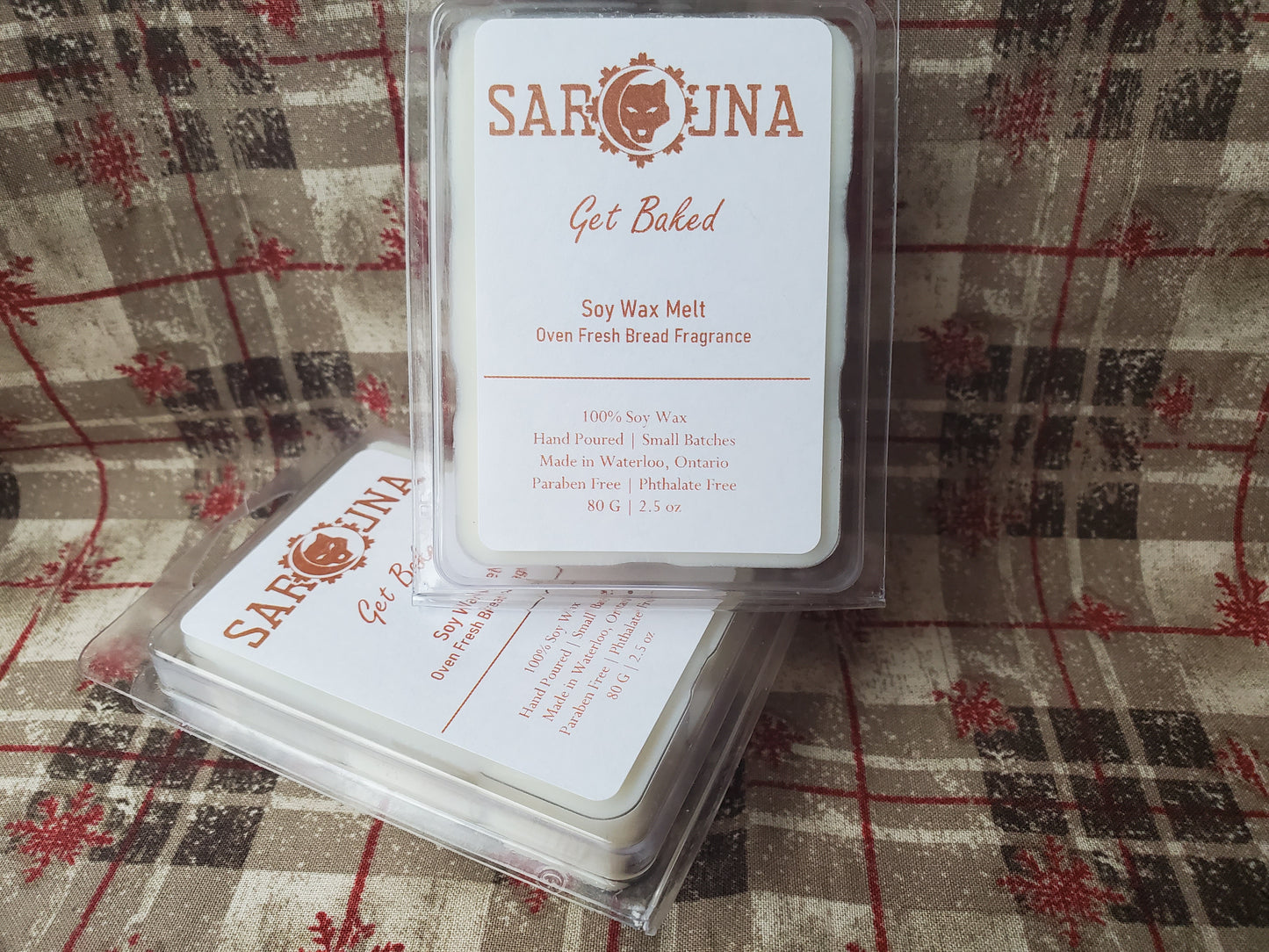 Need A Hug?
There is nothing more tantalizing than the smell of freshly baked bread. The Get Baked wax melts will fill your space with the clean, slightly sweet, yeasty aroma that smells like a warm hug on a cold winter's day.