Honey, How You Dewing? Small Soy Candle
We currently have 8 in stock.
Regular price

Sale price

$16.99 CAD

Unit price

per
Honey, How You Dewing? - 200g in a 7.2oz glass

Honeydew Milk Tea lovers, rise up. This candle will be your best friend. It's a lovely sweet scent that you will be sure to enjoy! Opening with the delightful sweetness of ripe peaches and melons, complemented by hints of juicy berries, this fragrance evolves into a heart note dominated by pineapple, ultimately settling into a powdery base.

These candles contain soy wax of a net weight of 200g. Burn time is ~30-40 hours. It is recommended that you trim the wax to 1/4" every time you light it. Please also ensure that the first time you light the candle, that you allow it to have a full melt pool (liquid wax covering the whole top).
Soy candles are made from vegetable oil (extracted from soybeans), whereas paraffin candles are made from the byproduct of petroleum oil. It burns about 50% longer and cleaner than regular candles, so it lasts long and don't produce much black soot the way paraffin candles do. 
Our candles are also: 
Cruelty-free
Vegan
Paraben-Free
Phthalate-Free
DISCLAIMERS:
- Never leave a burning candle unattended and keep lit candles out of the reach of children and pets
- When you first light your candle, let the wax to pool all the way to the outer edges of the container. This is called a melt pool. Allowing a full melt pool guarantees an even burn
- Always burn candles on stable and heat-resistant surfaces
- Do not burn in a draft. Wind may provide more oxygen to a flame which may cause a hotter, uneven burn
Share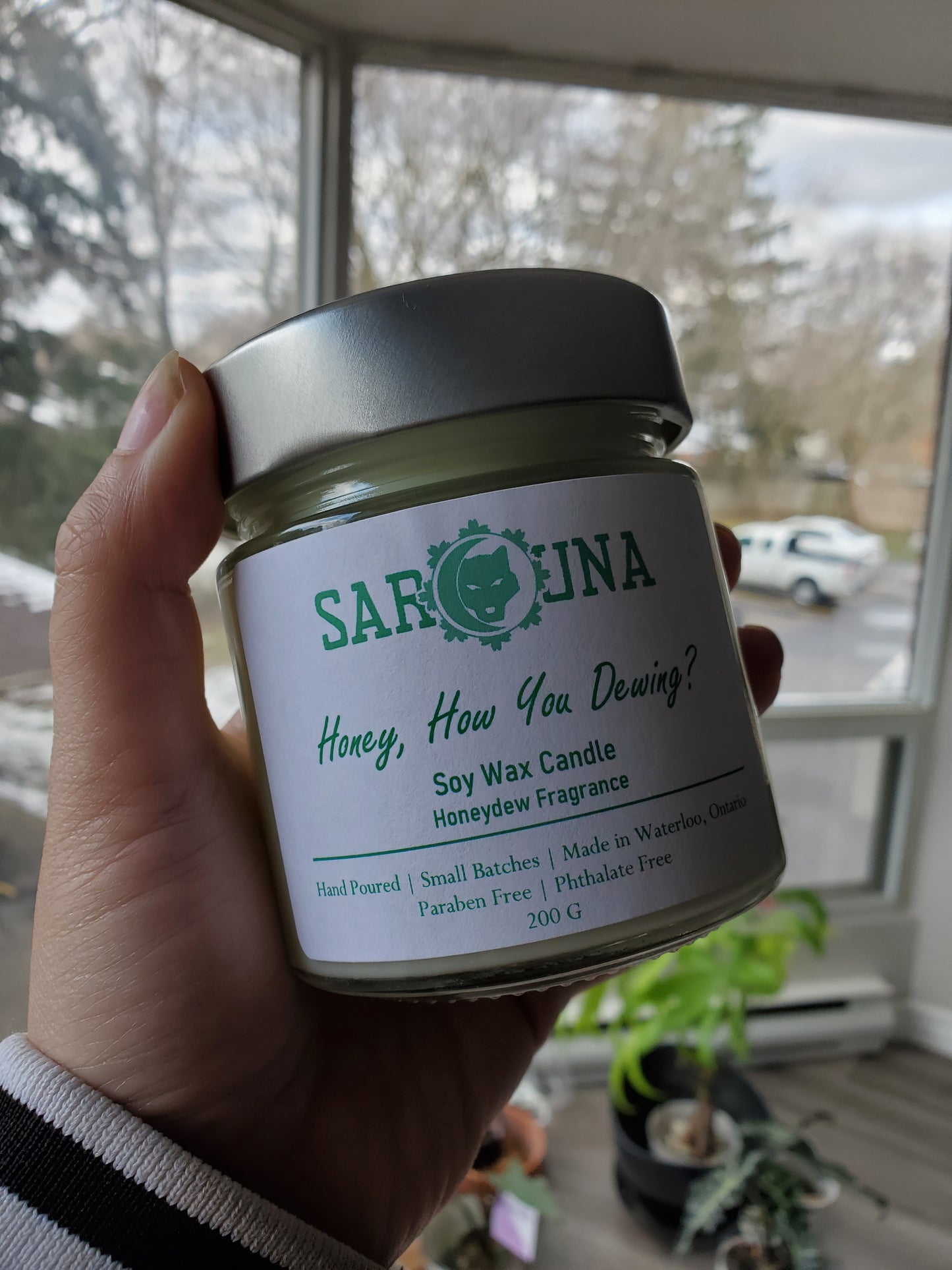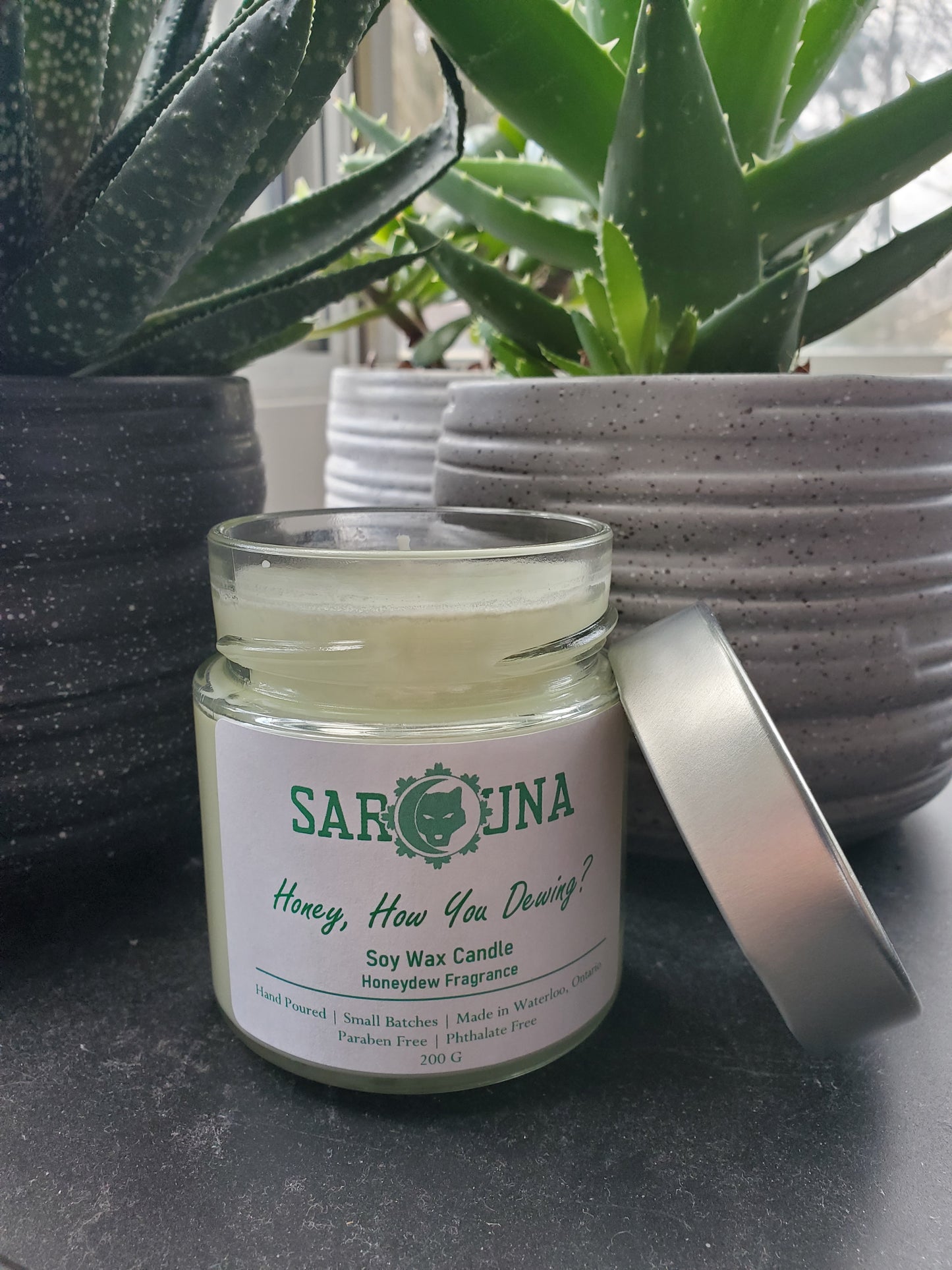 10/10 creative title
It has a really nice scent and the person who received it was very content. Overall wonderful candle and easy transaction. Can't wait to buy again!
Just in time for Spring and Summer
I absolutely love my honeydew candle and waiting to use my watermelon soap more. But I love the sweet notes of honeydew a lot. I don't usually see this scent as much. I will totally get refills
Amazing
The candle smells incredible and very strongly. The design is really cute. The shipping was quick and the owner is super kind!